Podcast: Download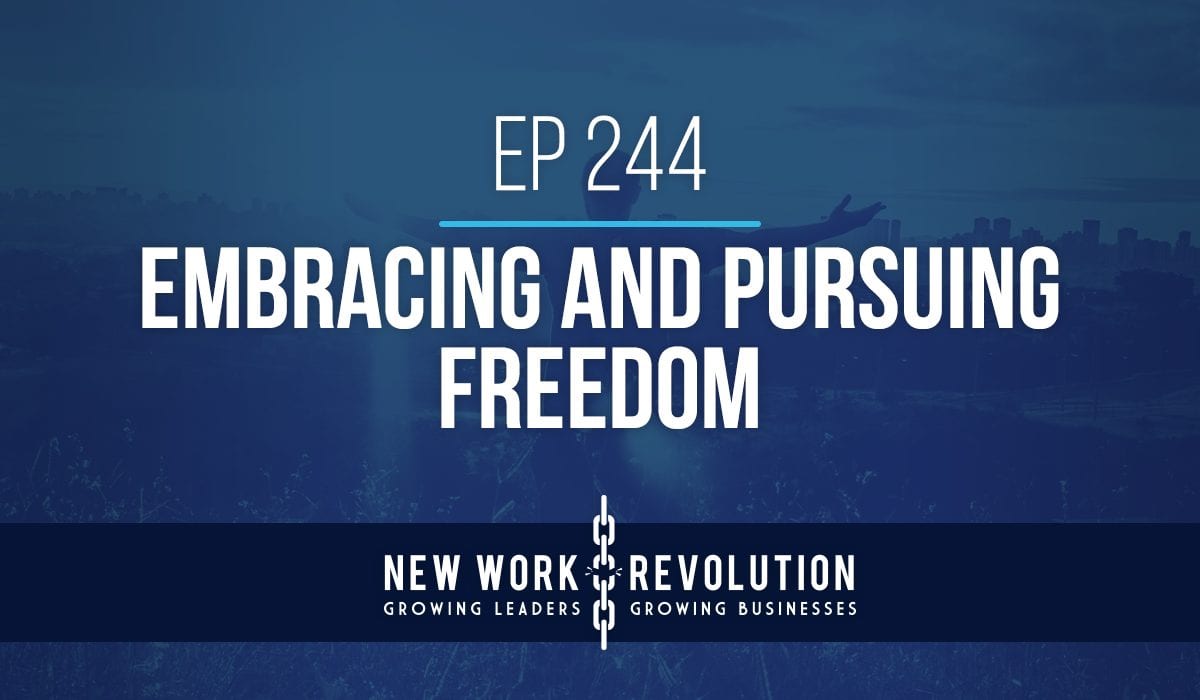 One of the benefits of owning a business is freedom.  Freedom to work in the way that you feel best serves your purpose. It's a shame when that opportunity for freedom turns into bondage.
Bondage to a schedule.
Bondage to people.
Bondage to systems.
Bondage to your limiting beliefs.
What would it look like to create an experience for yourself?  We spend a lot of time at New Work Revolution talking about creating experiences for customers and team members and then the business owner gets lost in the shuffle.
If you aren't intentional, it's easy to create a life that serves money vs. having money that serves your life.
There are five tracks of wealth and business is only one of those tracks.
This week's podcast is about how to create the freedom you want through structure and why that is so vital to business owners.