Podcast: Download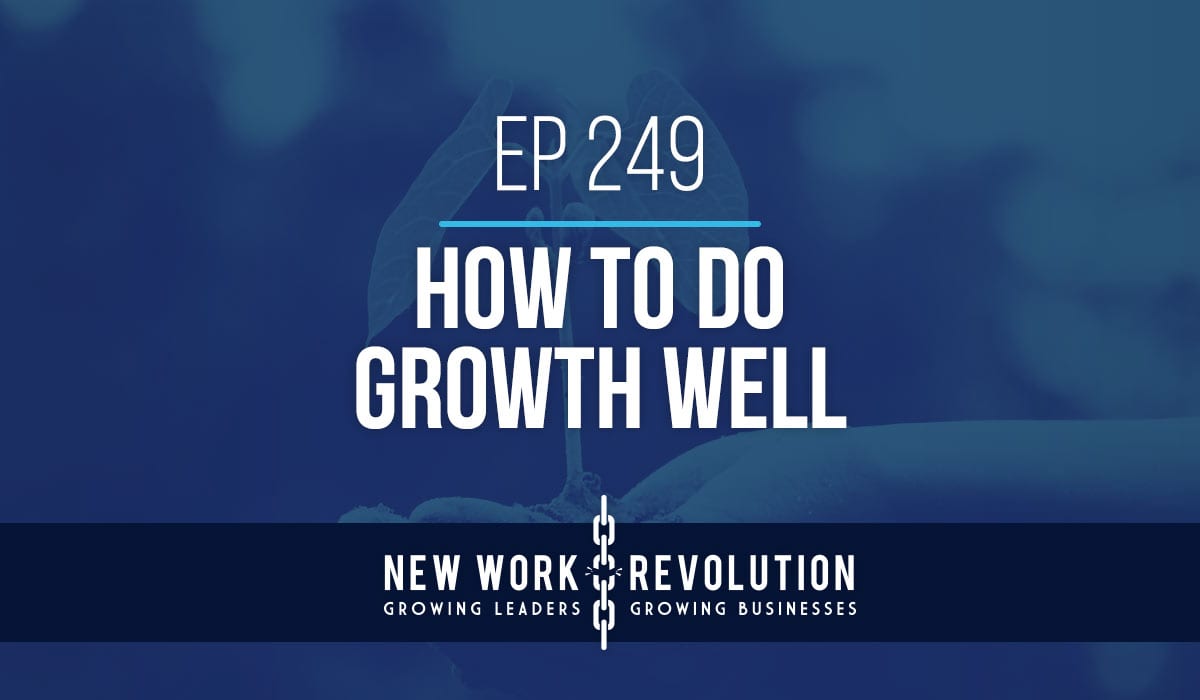 Doing growth well is about creating that beautiful tension between exposing weakness and then using your purpose to work through that weakness in a powerful, creative way.
Growth is one of those areas that you either learn to embrace or you learn to avoid.  To keep yourself in a growth space means that you acknowledge that you don't have all the answers and being ok with that.  It also means that your growth is likely going to change you in unfamiliar and uncomfortable ways even though that growth has created positive outcomes in your life.
Our process of Total Experience Design is about continuous improvement that leads to creating deeper experiences and connections with the people that you do business with.
Today's podcast is about how to grow well and continue moving yourself and your business forward.
We talk about:
Growing in your self awareness
Creating space to reflect on where you are currently at
Getting the outside support you need to make growth happen
Enjoy this week's episode and if you haven't subscribed in iTunes, you can check it out here.  If you like the show, please rate it and share it as well.