New Work Revolution Podcast
Growing Leaders | Growing Businesses
When you start a business, you know your craft and everything else is an afterthought. This is a weekly show that provides quick, insightful, leadership and strategic planning advise for your small business.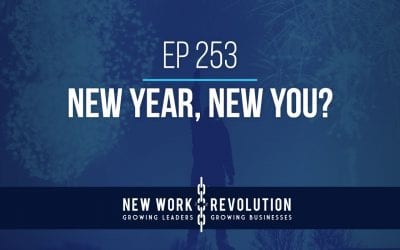 You and I both know that the magical turning of a calendar year does not unlock some hidden super power that didn't exist for you before.  A new year can be a time for hope and optimism and a time to create space to assess where you are at and where you want to go. ...
read more
One of the benefits of owning a business is freedom.  Freedom to work in the way that you feel best serves your purpose. It's a shame when that opportunity for freedom turns into bondage. Bondage to a schedule. Bondage to people. Bondage to systems. Bondage to your...
read more