New Work Revolution Podcast
Growing Leaders | Growing Businesses
When you start a business, you know your craft and everything else is an afterthought. This is a weekly show that provides quick, insightful, leadership and strategic planning advise for your small business.
One of the most damaging communication techniques in a relationship is using assumptions.  Assuming what people know. What they think. What they will or won't do.  When you don't help people understand or help them fill in the blanks, people will come to their own...
read more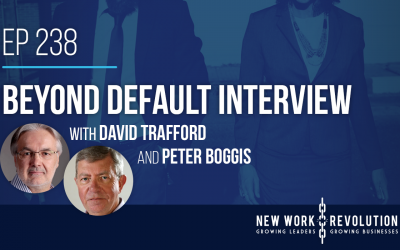 Great strategy is essential to sustainable business.  Unfortunately, strategy isn't something that come naturally to many people, business owners included. Don't despair.  I have brought in experts who live, eat and breath strategy to talk about how to change the...
read more