New Work Revolution Podcast
Growing Leaders | Growing Businesses
When you start a business, you know your craft and everything else is an afterthought. This is a weekly show that provides quick, insightful, leadership and strategic planning advise for your small business.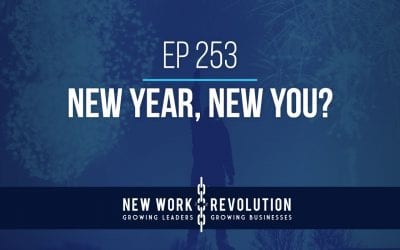 You and I both know that the magical turning of a calendar year does not unlock some hidden super power that didn't exist for you before.  A new year can be a time for hope and optimism and a time to create space to assess where you are at and where you want to go. ...
read more
It's been little bit since I have talked about the morning routine that we call a power hour. My friend Mike was asking some questions about my morning routine and rather than answer him directly with a message, like a normal person, I decided to record a podcast...
read more