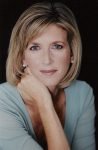 If you are going to do video like a pro, you need to learn from a pro. That's why we brought Karin Reed to the show. Karin went from being an award winning journalist to teaching leaders how to present their best selves on camera as the CEO of Speaker Dynamics.
In this interview you will learn:
How to use the camera to your advantage in a world that has gone remote (and isn't changing anytime soon).
What are the best ways to maximize the messages you deliver on screen.
How to overcome the most common barriers to being behind the camera.
There is a lot of great stuff in today's episode. Let us know what you think.
Get more information about Karin at www.speakerdynamics.com