Podcast: Download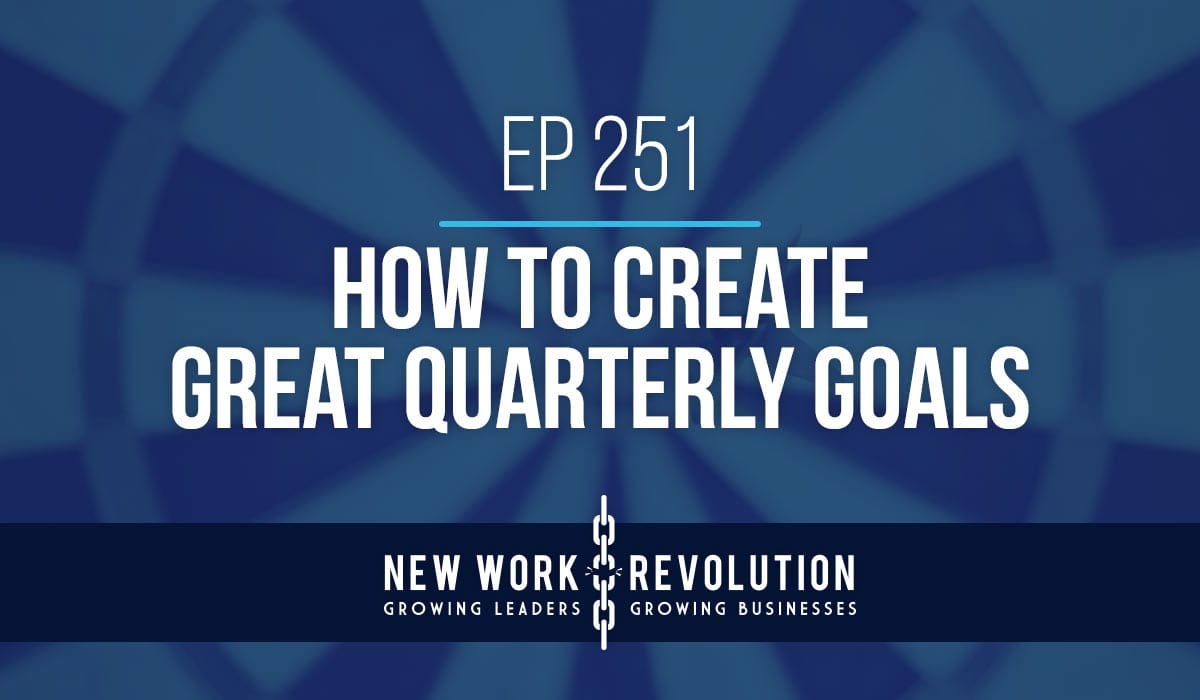 Having a well organized and empowered team is your path to growth and freedom.  Growth and freedom are two outcomes that I strive to achieve with every leader that I work with.  Goal setting helps to achieve growth and freedom by orchestrating the work that needs to be done by giving the team specific direction with which to operate.  In light of how valuable goal setting is, I wanted to create this week's podcast on how to create great quarterly goals so that you have some dos and donts to take back to your business.
Total Experience Design (TXD) is about creating a business by design and not one by default. Planning is one of the primary ways that you create a business by design.  Goals are one of the outcomes of the planning process. Planning and goal setting are simple concepts.  Most people know of them and understand the concept of doing.  The challenge with goal setting and planning is that they are really easy to ignore and not pay attention to on a regular basis.  Great experiences happen through the commitment to consistent, time tested fundamentals. Fundamentals aren't sexy but they create aggregate success that looks and feels amazing when you look at the finished product.
Here's the link to run your objectives through to assess: Quarterly Goal Tool.
When the authors of the book Beyond Default dropped by the show a few months ago, they talked about trajectory and changing your default trajectory.  Take a look at where your business is headed and ask yourself how goal setting can change and improve the trajectory of your own business.
This week's podcast explores the power of goal setting and staying plugged into the goal setting process. You can listen by clicking the player above or you can subscribe in iTunes.  Ratings and sharing are always appreciated as well.
Talk with you again soon.