Podcast: Download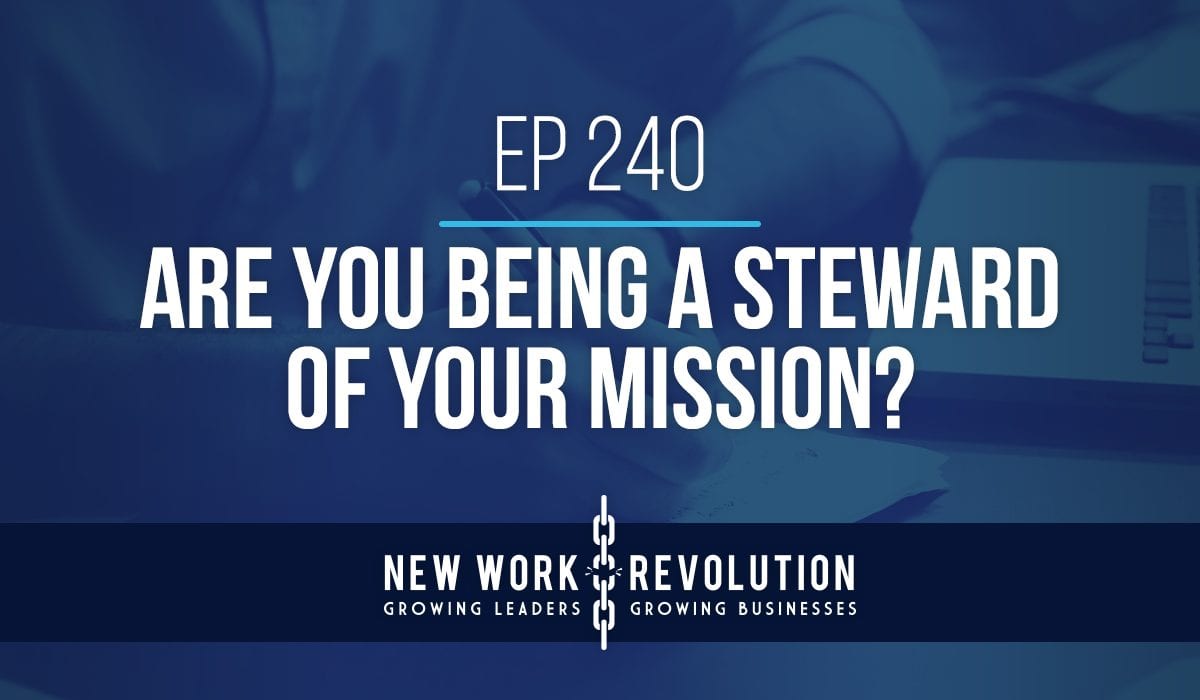 What is your mission? Do you have one? For every time you are faced with a challenge there is a mission that drives you to working through the problem.  You know that there is a bigger purpose to the work that you do.
Stewardship and mission go hand in hand.  When I am being a leader, I am being a steward and caretaker for the mission of the business. In Total Experience Design we teach business owners that the experience they develop creates meaning for all the stakeholders of the business.  For some of our clients that reach is in the millions of people.  That is a huge responsibility.
The question is, are you ready for it? Every day business owners fail to answer the call to stewardship and believe me when I say that it is a calling.
Perhaps you are unknowingly, neglecting your stewardship.  You will know it if:
Your books are behind.
You are an established business with no emergency fund.
You don't have a management system and have no process for maintaining your culture.
You piss away time and waste it with no intention for how you will use it.
If that convicts you at all then check out this week's podcast episode on being a steward of your mission. Enjoy the show and make sure you subscribe to and rate and the show in iTunes.