Podcast: Download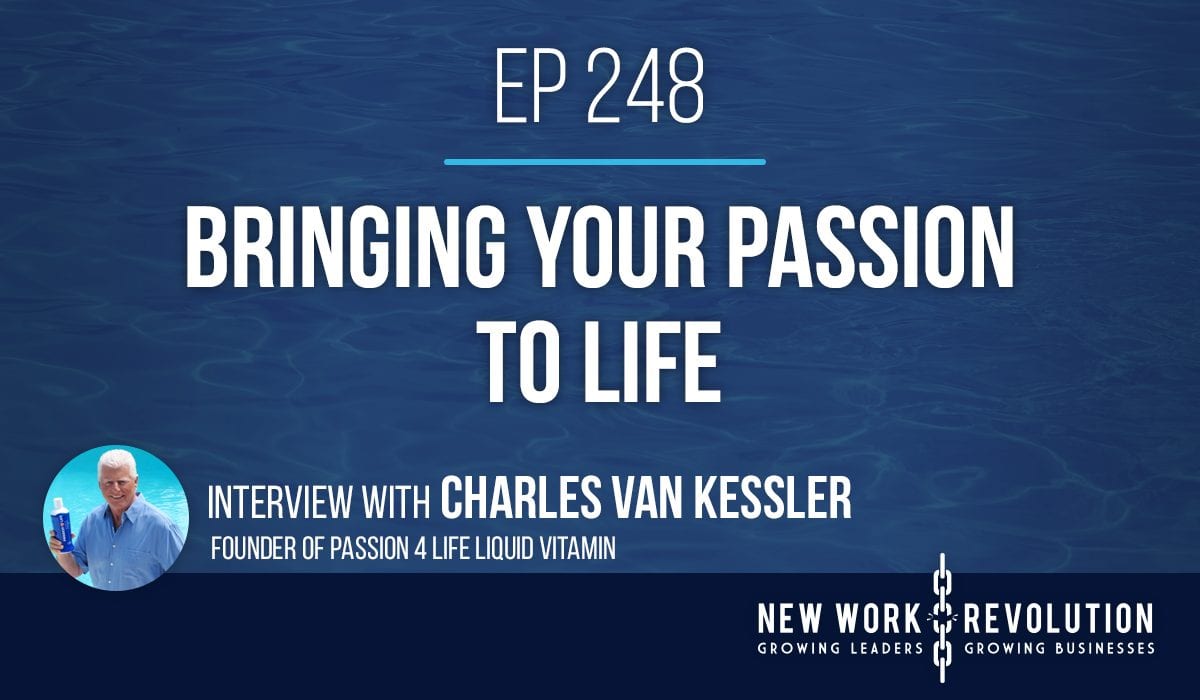 I have had the priviledge of knowing Charles Van Kessler for almost a year now.  He has attended some workshops that I have done in the past and always been a gracious participant and a true value creator.  Charles has a story that I felt the world needs to hear around bringing your personal passion to life.  Today we talk about and share his story.
What would you do if:
You narrowly eluded Nazi encampment during World War II.
After that, you are dropped off at an orphanage by your own mother.
You move from Europe to the USA and start a family and a new life there and try to make your way.
Take eight years to launch a liquid vitamin product
and then….
….By the grace of God, you have an amazing life.
Listen to this week's podcast on how Charles overcame these obstacles to create a great product and do amazing things to give back to kids in need.  Check out the podcast by clicking the player above or subscribe in iTunes.
I take the Passion 4 Life liquid vitamin every day and it's amazing.  Check out their product and story here.