Podcast: Download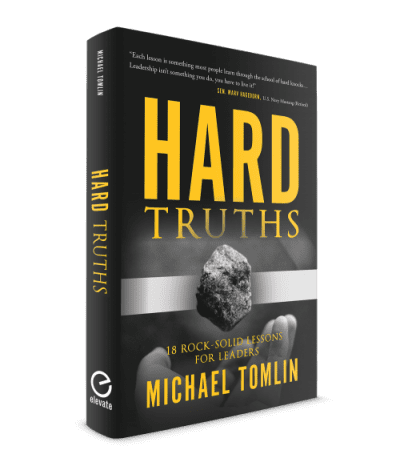 "Definite speech means clarity of mind" Quote from Cecil and the Shark by Mark Twain
The above quote is just one of the many powerful principles shared in the book Hard Truths by author and trainer Michael Tomlin.  I was fortunate enough to get an advance screening of the book and loved it.  I reached out to the PR firm for Michael to see if he would be willing to join me on the podcast and he graciously accepted.
In our 25 minutes we cover:
Balance and when to let distractions get in your way and when to have firmer boundaries. 
The power of intentionality as a leader.
Power and how to use it correctly.
The importance of a belief system in your leadership journey.
Handling conflict.
Leaders.  These are the topics that keep us up at night as we lead teams.  Check out the interview by clicking the player above.  If you haven't subscribed in iTunes, you can do so here.